Regular price
0.00TL
Sale price
990.00TL
Unit price
per
Sale
Sold out
What is male audio wristbands?
Audio bracelet, audio necklace, the sound waves of the person or another person who has been recorded using the sound frequency chart using special software, using high technology to silver or gold metal using high-tech, audio necklace or sound bracelet, personalized, very special, a personalized, very special is the gift.
Square coded (QR Code) is the sound bracelet or audio necklace?
The sound record that you submit is registered only in a special web area, which allows you to access the custom sharing link through a Web address, is a square code processed audio necklace or a voice bracelet model. A QR Code Reader feature is accessible to this area with the mobile phone application.
This particular area is only shared with the person who ordered with the person is provided to protect your personal data. If you share the link or distribute all the privacy responsibilities of this one belongs to you.
Male sound bracelet, sound wristband, sound necklace;
You can send the audio file to whatsapp 05324545429 A!
Audio bracelet is produced specifically.
Male sound wristbands, 925 strollers are silver.
The product is suitable for the lady.
Audio bracelet is a meaningful choice enough to cause all your gift preferences to review. When you say "I love you" with your own voice, your voice has been a gift. Your baby's crying, smile sounds are always with you.
If you have a privatization request outside the existing or optional state of the product, you can forward your requests in the basket section "Notes to be forwarded to the seller".
For your pre-order questions, whatsapp 0532 454 54 can contact us from the phone 29 or send messages through the site.
For your different font preference, you can send us the font file or the font link over whatsapp.
Production time is 3-4 working days. Will ship the first work day following.
Voice necklace, sound wristband | Vovebox | Silver from silver
Male Sound Bracelet, QR Square Coded Bracelet | Vovebox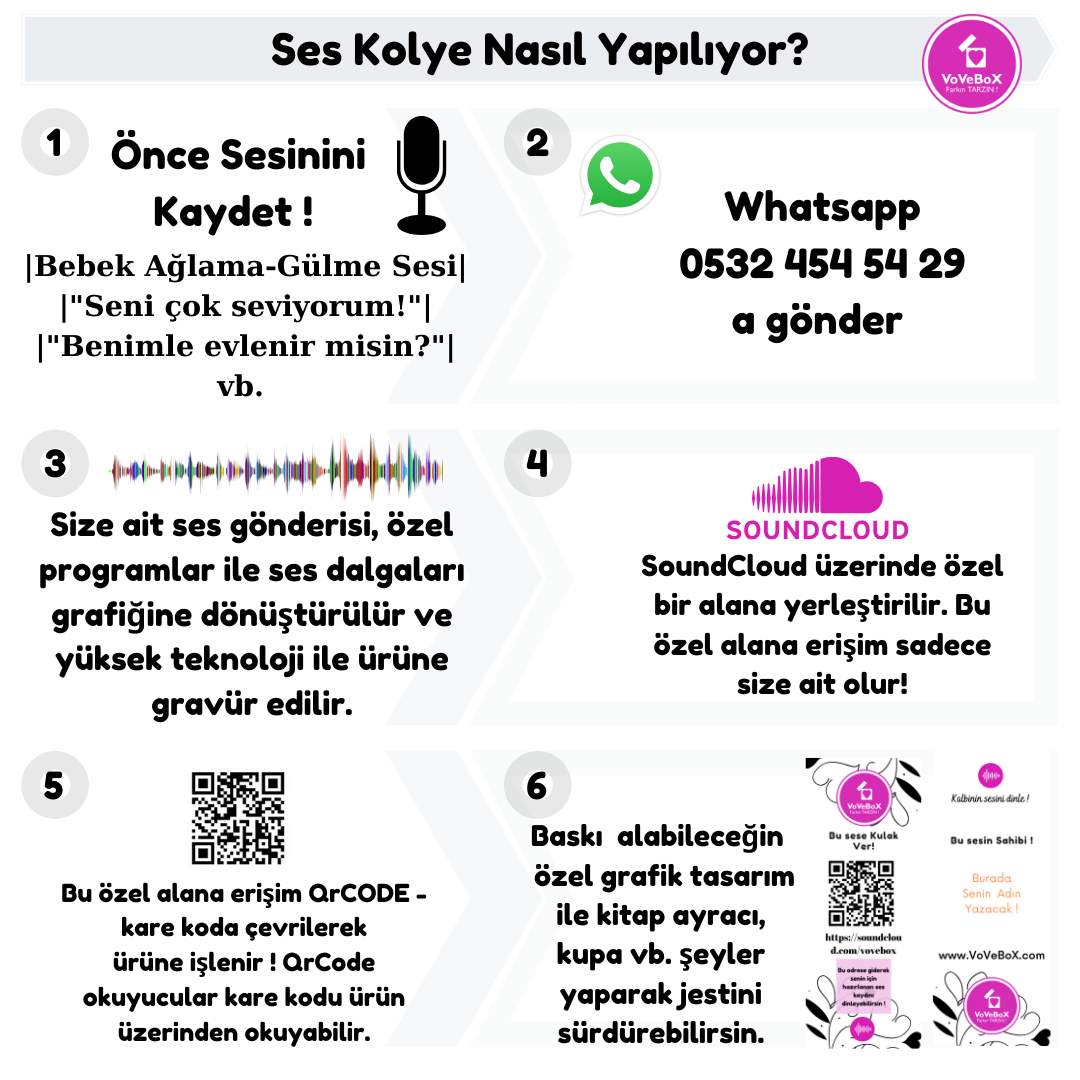 Share
View full details